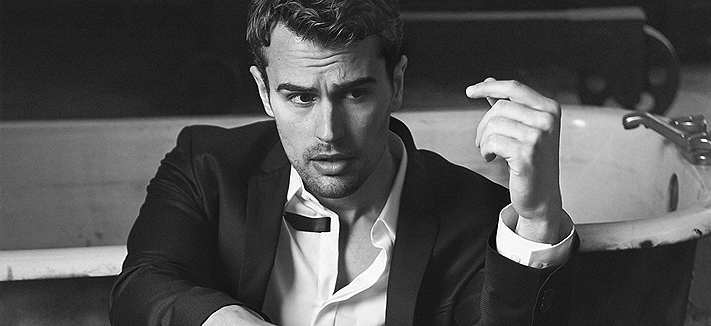 James was born on 16 December 1984 in High Wycombe, England. He is the son of Philip Taptiklis, a business consultant, and Jane (née Martin), who worked for the National Health Service. His paternal grandfather was Greek (he moved from the Peloponnese to New Zealand). His other ancestry is English and Scottish. James is the youngest of five children, having two older brothers and two older sisters.
James was raised in Askett, Buckinghamshire, England. He attended Aylesbury Grammar School and went on to earn his undergraduate degree in philosophy from the University of Nottingham. He trained at the Bristol Old Vic Theatre School.
Acting
In 2010, James made his television debut in two episodes of A Passionate Woman, starring opposite Billie Piper. He played Turkish diplomat Kemal Pamuk in an episode of the first series of Downton Abbey. His film credits include You Will Meet a Tall Dark Stranger (2010). James was cast in Stranger while still in his final year at drama school. He was named a "Star of Tomorrow" in 2009 by Screen International.
In 2011, James starred in the short-lived horror series, Bedlam, playing the lead role of Jed Harper. James played James, an obnoxious night club rep, in the British comedy, The Inbetweeners Movie (2011).
In 2012, James appeared in the TV-mini series, Room at the Top as Jack Wales and ITV's Case Sensitive as Aiden Harper. He was in the films, The Domino Effect (2012) and the fourth installment of Underworld: Awakening (2012), playing the role of David, opposite Kate Beckinsale. James starred as Detective Walter William Clark Jr. alongside Chi McBride in the American crime-drama series Golden Boy (2013), which aired for only one season.
His breakthrough role was portraying the character of Tobias "Four" Eaton in Divergent (2014), the film adaptation based on the New York Times bestselling novels by Veronica Roth. James reprised the character in the sequel, The Divergent Series: Insurgent (2015).
In 2015, he became the brand ambassador for Hugo Boss fragrances for men, appearing in print ads and commercials.
James starred alongside Amber Heard, Billy Bob Thornton and Jim Sturgess in the film adaptation of London Fields, and in the indie drama The Benefactor (2015), alongside Richard Gere and Dakota Fanning.
He returned in one more Divergent film, The Divergent Series: Allegiant (2016). He reprised his character David in the fifth Underworld film, that time as the film's male lead.
James starred as Michael in Backstabbing for Beginners (2018). He starred as Will Younger in the Netflix film, How It Ends (2018).
Music
Outside his acting career, James was the singer and guitarist of the London-based band Shere Khan.
On 21 November 2012, the band announced on their Facebook page that they were no longer actively playing as a band and that members would be pursuing other musical endeavours.
Producing and directing
James is the producer of Backstabbing for Beginners, Lying and Stealing, Sanditon, and an upcoming movie to be released on 2020 called Archive. In mid-2019, James launched his own film and TV production company Untapped.